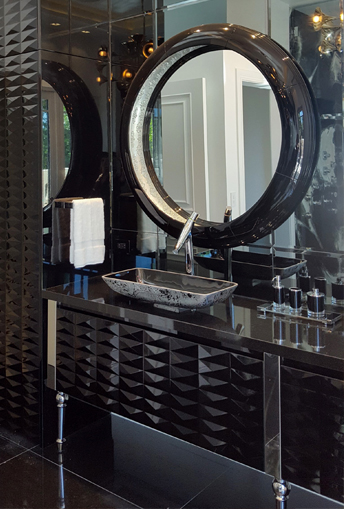 Sleek, Modern Home Interiors To Express Your Inner Life!
By Pepe Calderin

September 28 , 2022
Comfort and functionality became the most essential aesthetically pleasing aspect of the overall design plan while minimizing unnecessary structural add-ons. Modern home interiors involve a space by making it better suited to its purpose. The use of lighting in contemporary home design can influence the overall look of a room, much like the use of color.  
A good home interior is helpful in many ways, like spaciousness, refreshed designs, and uniquely clean lines over curves, which can enhance the available space. If you plan to add life to your home interior, you need to consider Miami Beach interior designers to add a new touch to the premium home interior.
Modern Design Is Coming To Grip With Your Real Lifestyle
The modernism movement started to unfold as it moved away from the traditional building and design materials like wood, stone, and brick. Instead, it focused on industrial materials, including glass, steel, and concrete.
On the other hand, modern homes are constructed with clean, straight lines and minimal ornamentation to free your space from clutter and unnecessary flourishes. If you prioritize functionality over fashion, modern home interior additions can be a boon for your living space.
How Modern Home Interior Differs From A Contemporary Interior Design
A modern home interior differs from a contemporary interior design in various ways. Modern design has a different aesthetic: crisp lines, warm neutrals, and balance. On the other hand, a contemporary style of decorating is defined by simplicity, subtle sophistication, deliberate use of texture, and clean lines.
In both ways, interiors tend to showcase space rather than things.
How Does A Modern Home Interior Embellish Your Living Space?
Creating a meaningful space that fulfills the needs of the inhabitant and optimizes their area is one of our critical roles as designers and is essential to our society.
A good interior design evokes happiness and soothes the soul, and it can inspire confidence, empathy, pride, creativity, security, and energy.
Moreover, an efficient Utilisation of Space. One of the main benefits and principles of modern housing is maximizing the space and making it as functional and efficient as possible.
Here are some benefits of the modern home design that embellish your space in the following ways.
Plenty Of Natural Light.

Aesthetically Pleasing Design.

Customization.

Eco-Friendly.

Easier Maintenance.
What Are The Current Modern Home Interior Design Trends?
Modern home interiors are discerning wallpaper as a type of art for your surroundings: geometric patterns, landscape scenery, abstract shapes, and human and animal figures.
Moreover, to apply the latest design style to your home, refer to our official website today.
Why There Is A Need To Hire Interior Designers?
Designing a home is not everyone's cup of tea. But it is a cakewalk for interior designers to handle complicated tasks. At the same time, the time-saving decision, ample Resources, affordable tasks, good Planning, proper Liaison, and work as Per Your Budget.
Some of the perks of hiring Miami Beach interior designers are.
How To Choose The Right Home Interior Design For Your Space?
Living space has no barriers and has limitless possibilities." The core initiative is building an open, vibrant home interior where one can thrive and grow. A project is a distinct reflection of their unique personality, lifestyle, and spirit in implementing trending home interior designs.
Moreover, if you are new to implementing a modern home interior, here are some points to remember.
Know Your Budget.

View Some Portfolios.

Pick Out Your Style.
Conclusion
Add a pop of color that also wraps into other design elements if your living space is one of the ways to make a modern room feel cozy and casual. Refer to our latest designs and work to add a touch of home interior in a living room with neutral grey and brown tones throughout. To comprehend more, visit our website today.
https://pepecalderindesign.com/
164
Related articles